Sky Block at play.skyblock.nl
is a very relaxing but at the same time very enjoyable.
We have made the server to be a non PvP server that is available to anyone to play. As there is no PvP this means that people aren`t allowed to grief your island (rob everything) and this is a big part of this server as it is the only survival non PvP server that we own.

Sometimes it is always fun to get out of PvP for a while and just relax with your friends and enjoy our Skyblock server. As soon as you join our server, u will see our very well built spawn that we have put a lot of time into and has been complimented a lot by current players.

It is a very smartly built spawn and looks like a big space ship. We have made our shop system a bit like the island PvP server. This means that players can make shops and then you can buy things from them and you can also make shops and sell thing to other players to make money.

We have also added a nether and end shop onto this server that you can use if you donate to VIP on server. This server is mainly focused on farming being the best way to make money for the server and the best way to get diamonds is by voting for our server every 24hours to.

This will get you 2 diamonds to do make what you like with them. We have added a very special part to all the donator pack that allows your player to fly. This is only in the donation pack so in order to get it you will need to donate.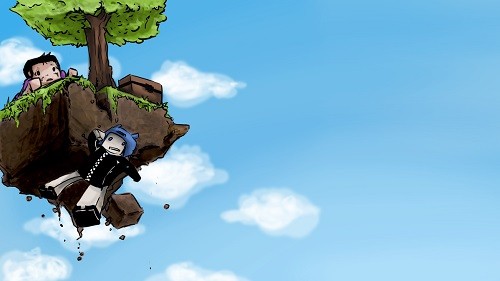 Minecraft SkyBlock - How to start
Cartoonjessie`s Lottery 21/10/2013